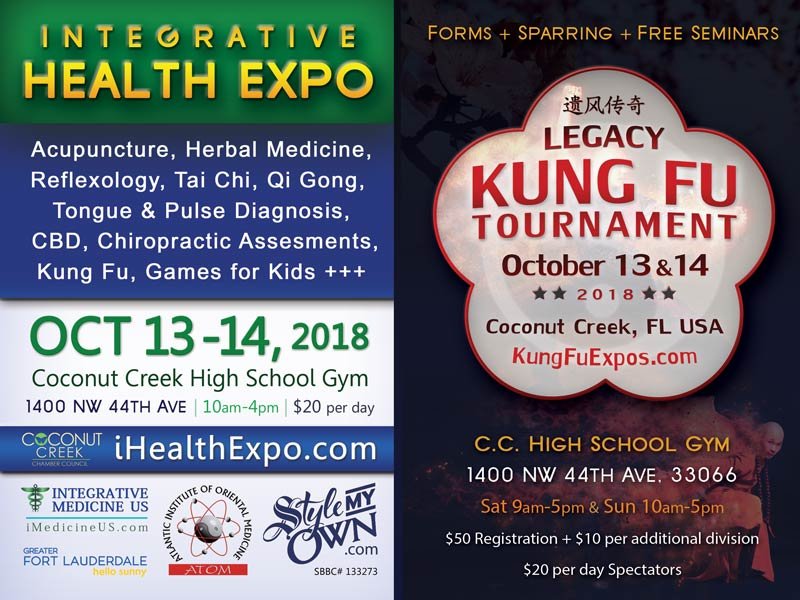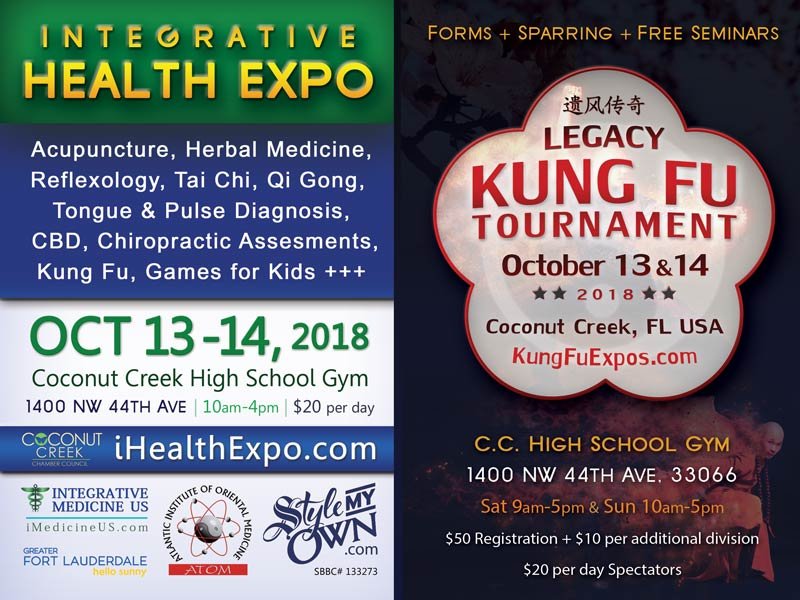 1st Legacy Kung Fu Tournament & Integrative Health Expo
In an effort to promote unit among Chinese martial arts, preventative health and wellness in the community and cultural exchange, Lost Legacy Kung Fu  & Integrative Medicine US is hosting the "1st Annual Legacy Kung Fu Tournament & Integrative Health Fair".
The tournament is being held on October 13 & 14, 2018 at the Coconut Creek High School Gym.
The event will feature Traditional Kung Fu Forms Competitions with competitors from across the state and Caribbean, as well as Free Instructional Seminars on Medical Qi Gong, Tai Chi, Shuai Jiao, and Chinese Medicine as a form of primary and preventative Healthcare.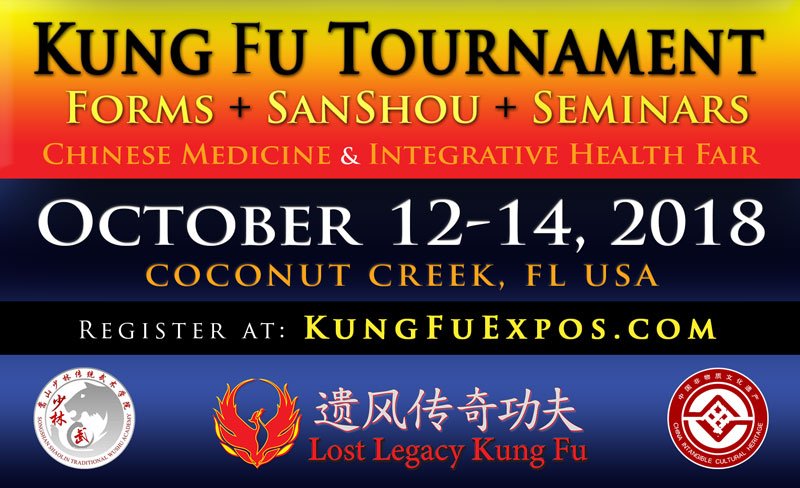 Furthermore, the Atlantic Institute of Oriental Medicine will have a table giving free Chinese Medical Tongue & Pulse Diagnosis. Other vendors will be doing Chiropractic assessments as well as information on massage, ear reflexology, herbs, CBD etc. Games for kids and raffle prizes are being given away during the weekend.
Shaolin Monk Shi Yan Jun has been invited as a special guest from China.
Joshua Rydell, the Mayor of Coconut Creek, has also extended a personal invitation to participants and local businesses to further show the city's support of health & wellness, as well as cultural expression within the community.
The Greater Fort Lauderdale Convention and Visitors Bureau has committed to supporting the tournament as a way to drive business to local establishments during the off season.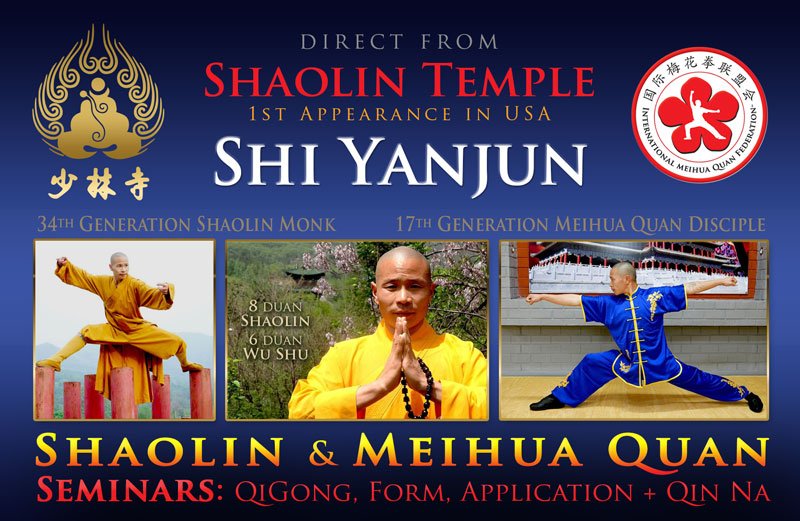 Details of the Expo:
Date: October 13-14, 2018
Times: 10AM-5PM
Location:
Coconut Creek High School Gym
1400 NW 44th Ave
Coconut Creek, FL 33066
Info & Registration: www.KungFuExpos.com
Spectators: $20 per day general admission
The event is open to the public, family friendly and no experience necessary.
Social: @lostlegacymma
The event is being organized by Shifu Jonathan M. Fields, AP, DOM, who is the founder of Integrative Medicine US, a Coconut Creek Acupuncture Physician, Doctor of Oriental Medicine, Martial Arts Instructor at Lost Legacy Kung Fu and renowned Public Speaker. For more information please visit: http://integrativemedicine.us
For more information on the Kung Fu Tournament and Schedule for the Coconut Creek Health Fair Seminars, visit: